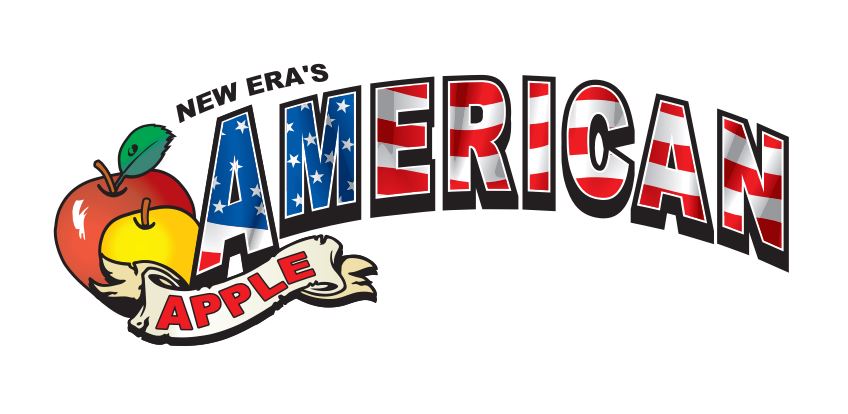 New Era's American Apple Packing, LLC. -Growing up, Caleb Coulter said that he started working in the apple orchards by the time he could walk. He would tag along with his Grandpa daily and often "I spent many of my childhood days napping on the fender of a tractor as I rode along." Caleb purchased his first 100-acre Farm in the Fall of 1996 right after graduating high school. At that time, he grew Pickles to finance planting more orchards to expand. Overall, Caleb has been on his own for over 20 years now and has over 35 years in experience around Apples.
Today; American Apple, LLC. Grows over 180 acres across 13 varieties of Michigan Apples just 7 miles inland from shores of beautiful Lake Michigan. This gives American Apple, LLC. Excellent growing conditions during most seasons with frost protection from the lake in the spring & cooler nights along the fall seasons. This allows American Apple, LLC. To pack premium flavored apples along with excellent coloring on some of the hard to color Apple varieties.
Production at American Apple, LLC. Is high quality and state-of-the-art packing facility. It is designed to be very energy efficient with the most advanced refrigeration for apples available with no ammonia in use. The fruit is all harvested on trailers a very unique way of harvesting fruit. The boxes never come in contact with the ground at the orchard. This gives American Apple LLC. the ability to keep the suburb freshness from when the fruit is picked to when it gets moved inside to the cooler. Each day American Apple, LLC. picks the fruit; it is put in the cooler by the end of the day. The goal is to get the fruit into the coolers within the hour of harvest.